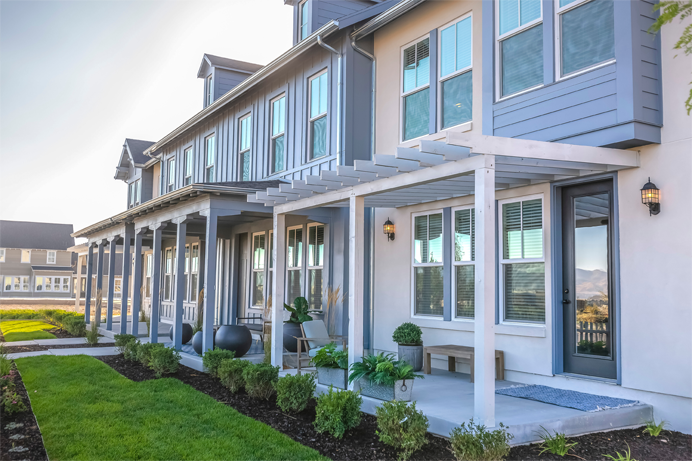 By: Helsing Admin
A common concern for HOA board directors is how to choose an HOA management company for their communities. Homeowners in your association rely on you and a functional and effective HOA management company to maintain, protect, and improve your individual and collective properties.
If repairs are taking too long, fees are soaring, or communication is broken, it might be time to move on from your current management company. Learn the red flags to look for – and factors to consider when searching for a new management partner.
Signs You Might Need to Hire an HOA Management Company
Unresponsive: Not responding to homeowner concerns and complaints is a common reason to change an HOA management company.
Management Activity is Not Transparent: When you are wondering about management companies near you, you should understand how an HOA management company documents the financial records.
Lack of Advice or Poor Advice: Employees at an HOA company should be skilled and educated about HOA issues and management.
Unprepared for Board Meetings: The management of an HOA company should bring all relevant information to board meetings.
Check Signing Authority: Check-signing authority should stay with the HOA board. An HOA management company that insists on check signing authority takes financial control from the community without community oversight.
Management companies near you can suggest vendors, but the HOA board should decide what vendors they want.
Board and Community Education are Not Provided: Part of an HOA company's business in working with an HOA board is to become a member of the community. An effective HOA management company strives to help its community with education about their rights, responsibilities, and how they can make their community safer and more livable.
How to Choose an HOA Management Company: Factors to Consider
Client History: Researching the HOA management company's former clients is essential to see how the company has performed in the past. Ask for references and ask the references how the firm handles conflicts and how well they communicate.
Number and Quality of Services: Find out what certifications each potential management firm has and what credentials may be required in your state for property managers.
Cost: Ask for a fee schedule from the company. Read carefully through the firm's contract for the terms such as the length of the contract and how far out the company will give you a termination notice. Make sure they are not offering you a low-cost service in exchange for kickbacks which ultimately drive up the prices you pay to your vendors.
Availability: Research the business hours the company has and how many hours per week the firm can devote to your HOA community. Some HOA management companies can even provide on-site management.
Accessibility: HOA management companies should be accessible to the board and community residents. Part of accessibility is returning phone calls and emails in a timely manner.
The HOA Management Company Selection Process
Form a Search Committee: The search committee should be comprised of board members (ideally who have had experience with hiring HOA management) as well as any search party committee volunteers from the community who can lend their time.
Set Bidding Specification: The most important issue for your bidding specification is your HOA budget. Hiring within the amount of money you have available for your HOA and the fees the HOA requires will help you with the decision process. Secondary, but as important, are the services you need in your HOA community such as care of common areas and other maintenance issues.
Draft an RFP: Your RFP – or "request for a proposal" – should have a detailed specification of the goods or services you need from the management company. Send your RFP to the prospective management companies that your committee has identified.
Interview: A board member or members should interview the HOA management company candidates. The board members should ask questions about how the management company handles financial transparency, their diversity values, how they manage resident complaints, and what their record is with handling emergencies. Don't be focused on interviewing an individual person (unless you are looking for a dedicated on-site manager) but rather on interviewing the company because it is the management company, not an individual who you contract with for this service.
Vote: As a board, you need to vote on the HOA management company you choose. This balloting should be an informed process where all members have access to information such as costs and interviews.
Sign Contract: The board agrees to the contract agreement. Elected officers from the HOA board sign the documents with the HOA management company.
With the proper research and vetting, you'll find the perfect fit for your board and your community. The timeline for hiring your new HOA varies. The process depends on how long you need to give notice to your current HOA management company. Some HOA management companies will let you end their contract with 30 days' notice, but some longer, such as 30 or 90 days. The onboarding of the new HOA management company depends on how long your board takes to complete the hiring process to get your new management company up and running.
At The Helsing Group, we dedicate our work to helping you manage your HOA. With services such as bookkeeping, board elections, and reserve studies, we have the skills to guide your HOA management decisions. We also offer developer services to make selling your development easier. Contact us for more information.